Specialist Toughened Glass uses thermal toughening methods to produce a wide variety of processed glass.
Our processed glass can be used for balustrade, shower, marine and flooring purposes, and through our CNC shaping capabilities we are able to supply glass with smooth polished edges and radius corners when necessary.
Mitred and arrised edges are also available thanks to our in house straight line edger (SLE) and dry belts which take the sharp edge off the glass before toughening. Arrised edges are only recommended if the edge is going to be hidden in a frame, though it is the cheapest glazing we provide as very few additional processes are required.
All our glass can contain minimum dubbed corners of 3mm and drilled holes must be more than 20mm from the edge of the glass (including hole diameter) in order for the overall structure of the glass to remain strong and durable after toughening.
By combining our basic cutting and edging processes with our laminating and printed glass facilities we can offer safe and secure glazing with a unique and personalised feel through unique print designs that can vary from black borders with frit designs to gradient etchs and full colour prints.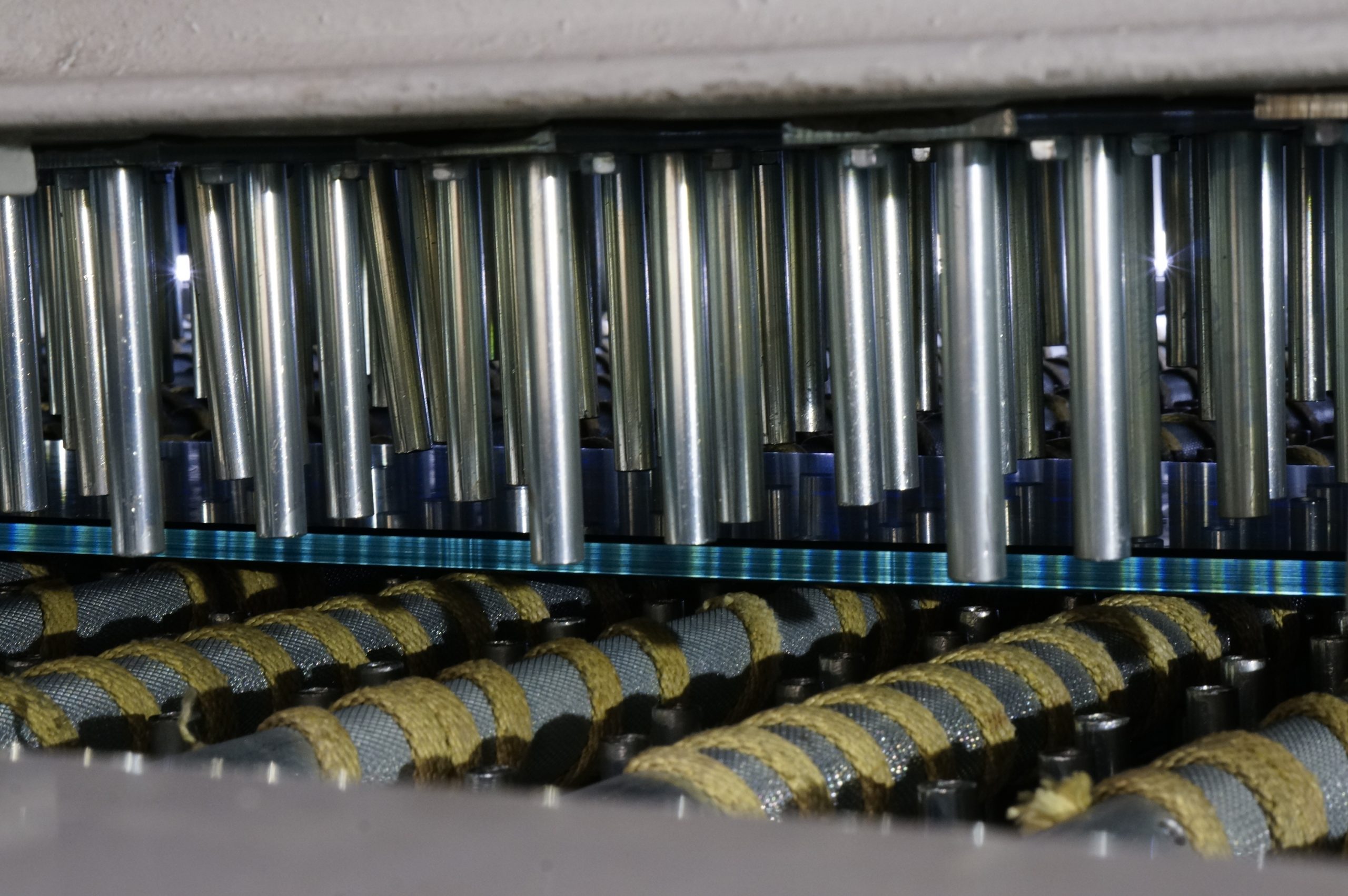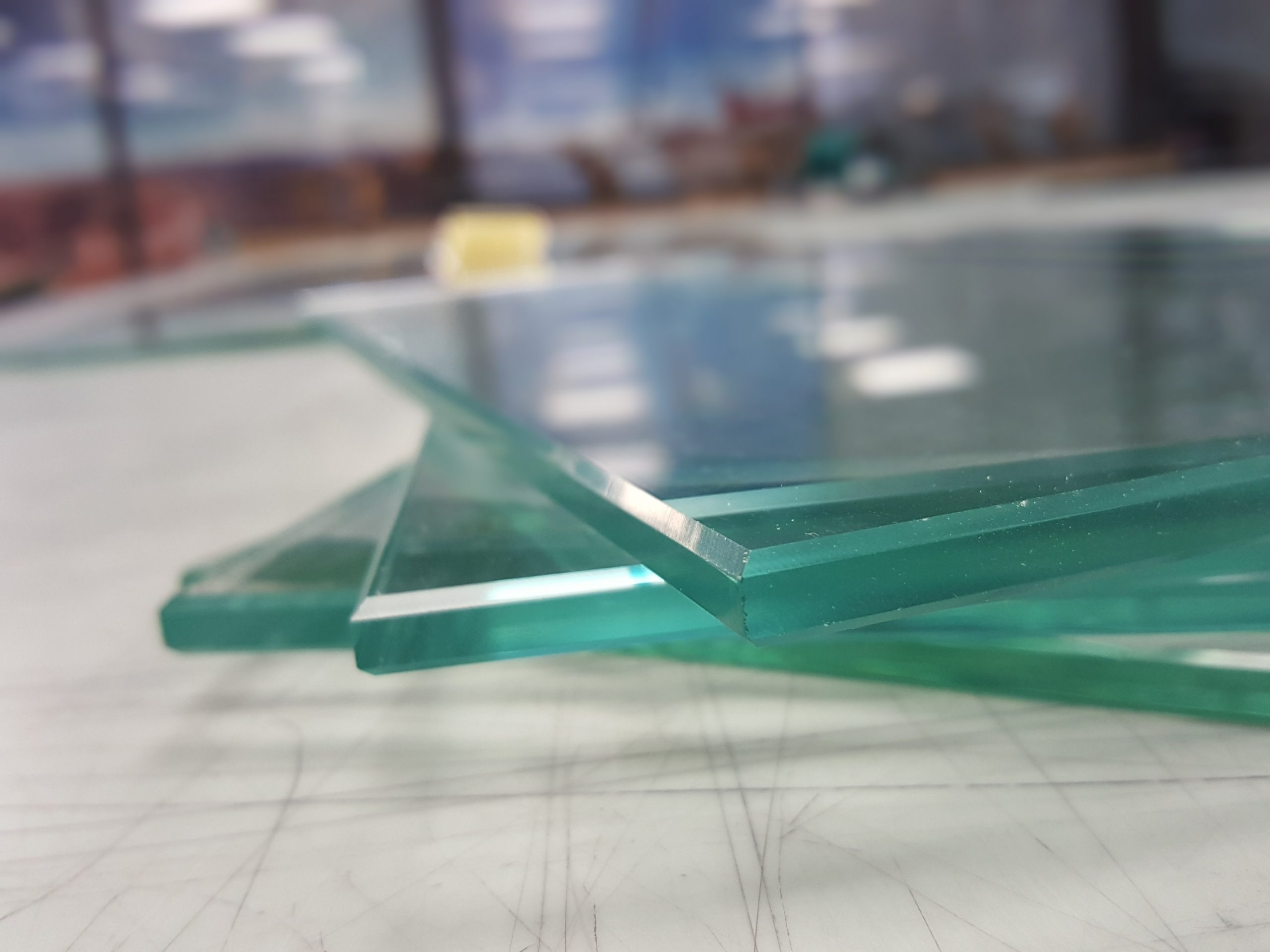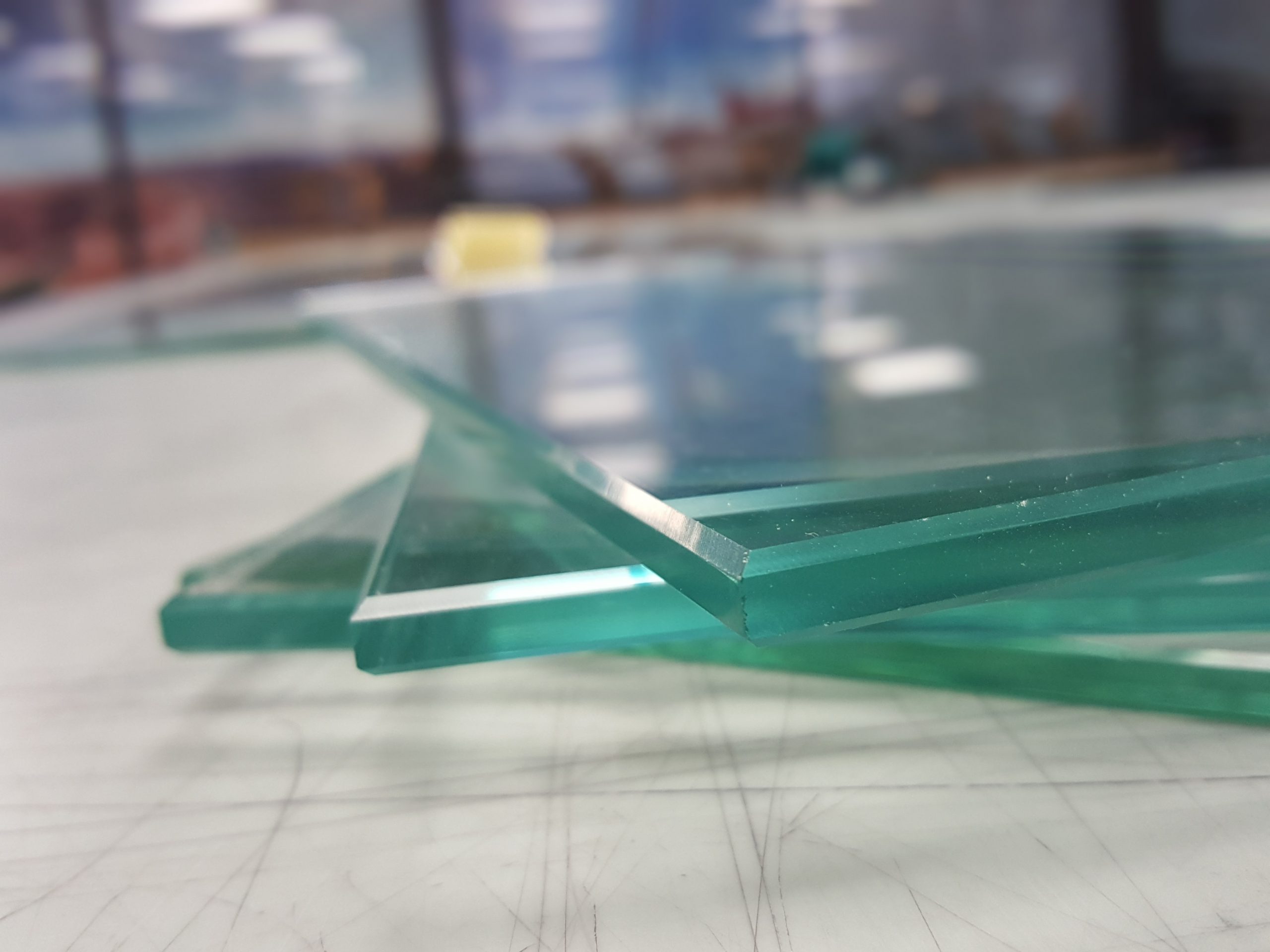 Why Toughened Glass?
• Four to six times the strength of annealed glass
• Strong against impact trauma with very little give or distortion at larger thicknesses.
• Shatters in to small thumbnail sized chunks which are safer and less likely to cause injury compared to annealed glass shards
• Use in conjunction with laminated inter-layers to create safe balustrade glass that will hold its shape in the frame even if it breaks.