Specialist Toughened Glass uses EVA-Safe thermoplastic laminating sheets to bond two pieces of toughened glass together to create extra thick, extra strong glazing that will not shatter on impact even if cracks are present. Laminated Toughened Glass can be used for a wide range of purposes including large scale roof glazing and balcony glass, Flooring, Dividing Walls and staircases.
The EVA interlayer after laminating is highly transparent and provides superior levels of visibility through the glass while maintaining its adhesive strength.
All Toughened laminated glass is processed and constructed to customer specification, size and thickness. The product is more versatile than annealed laminated.
Overall thickness can vary by combining Toughened 4mm – 25mm with 4mm – 10mm, Clear or Tinted Glass.
Laminated glass can also be used in conjunction with our digital printers ceramic inks before toughening to add a unique finish to the glass. These finishes can be Solid all over, decorative or translucent, or contain a unique/personal image provided by the customer or from our library of images.
Edge finish CNC profiling, polishing, drilling, and notching can also be incorporated into the Toughened laminated glass construction.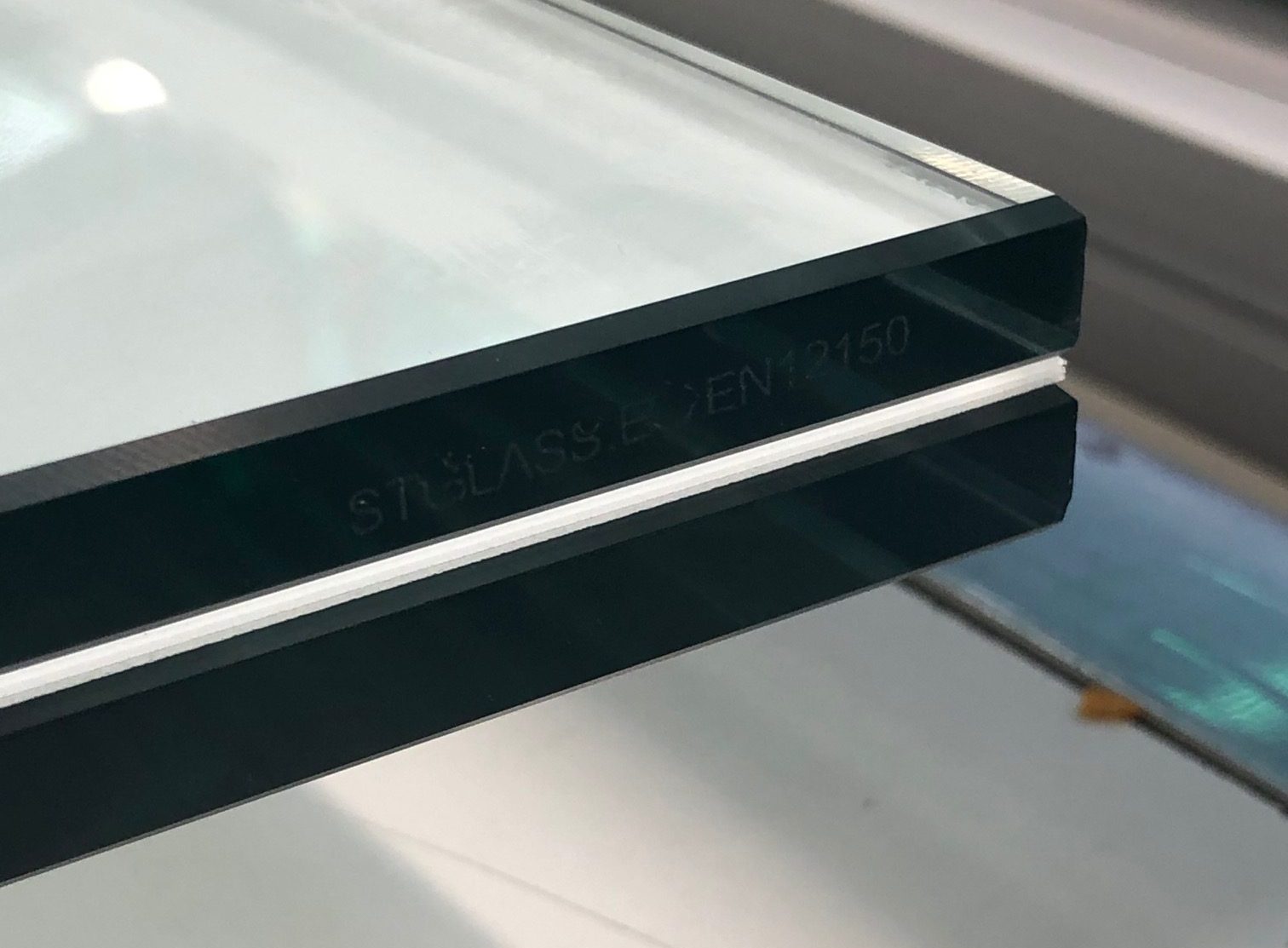 Advantages of EVA Laminated over PVB
• High transparency
• Good adhesion strength, stability and physical properties to substrates ranging from glass to metals and plastic films. Also compatible with switch glass interlayers.

• Excellent durability against heat, moisture and UV and severe conditions during outside usage
• Hydrophobic even in extreme humidity and increased levels of condensation
• High impact resistance
• Good sound insulation, particularly higher frequency noise ranges
• Exceptional Adhesion/strength