Truly Unique Glazing
Digital printing is ideal for detailed and bespoke or limited size production, high quality glass pieces. Choose from a selection of sourced imagery in our catalogue or provide your own image (copyright restrictions apply) to create one off, completely bespoke designs. Samples available on request.
Our etch effect is a superior alternative to sand blasted glass and acid etch glass (opal) enabling a more modern look with finer level of contrasting detail. Through a carefully designed method we produced in house through R&D, we are able to provide white prints that resemble the privacy achieved through chemically etching or sandblasting the surface of a piece of glass. The clean , modern look of etch effect glass would look very professional in a meeting room or an office when printed on glass wall dividers or even as a surface for your conference table.
Border Printing
Solid printed borders are the most common print type requested by our customers with the most common colour being black. All our black borders are printed to ensure that light transference is kept to a minimum through the printed section of the glass, even if the design is not bonded/placed against another object. The ceramic ink can also be used in conjunction with laminated glass and will not react to EVA laminate film.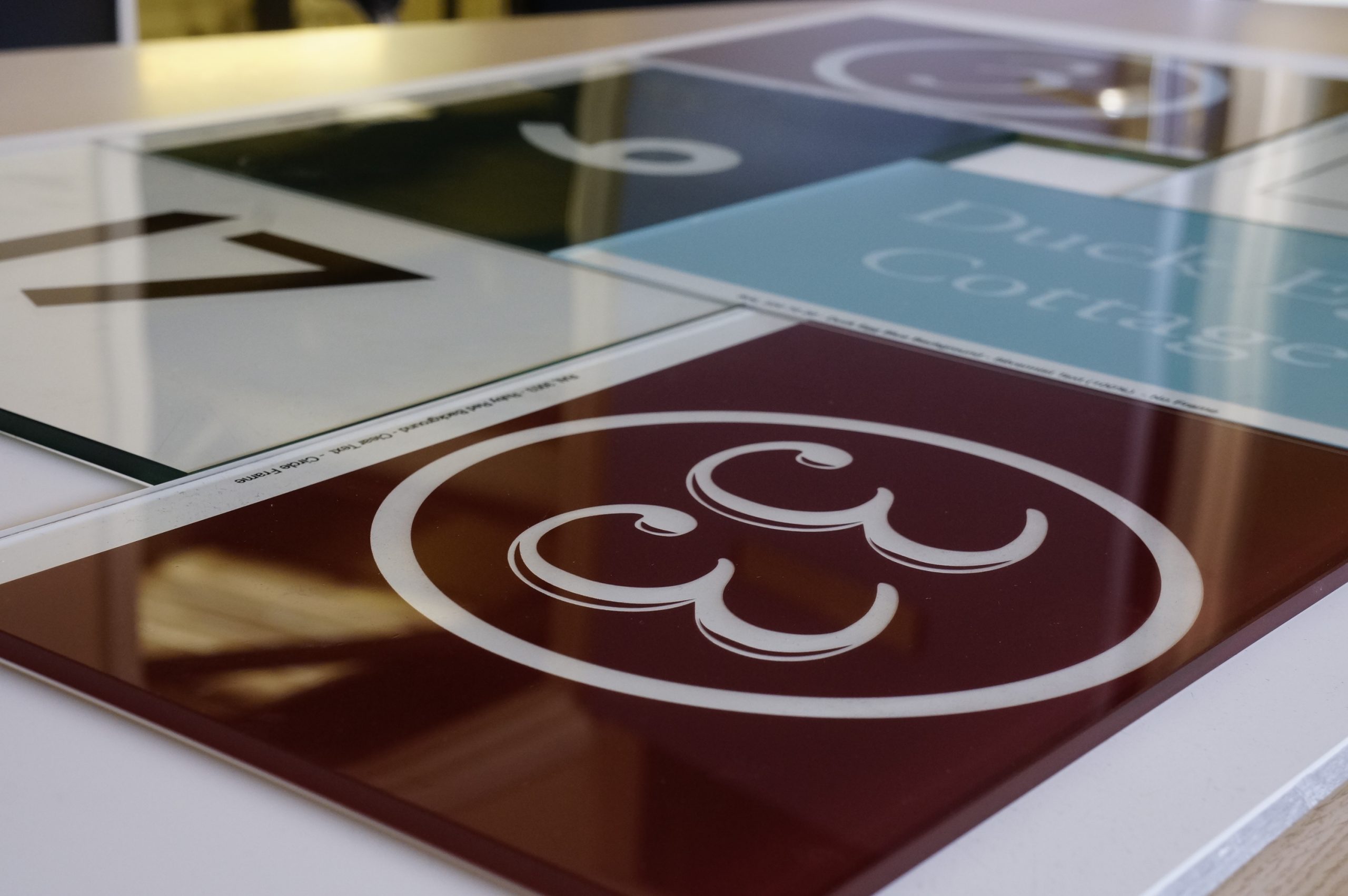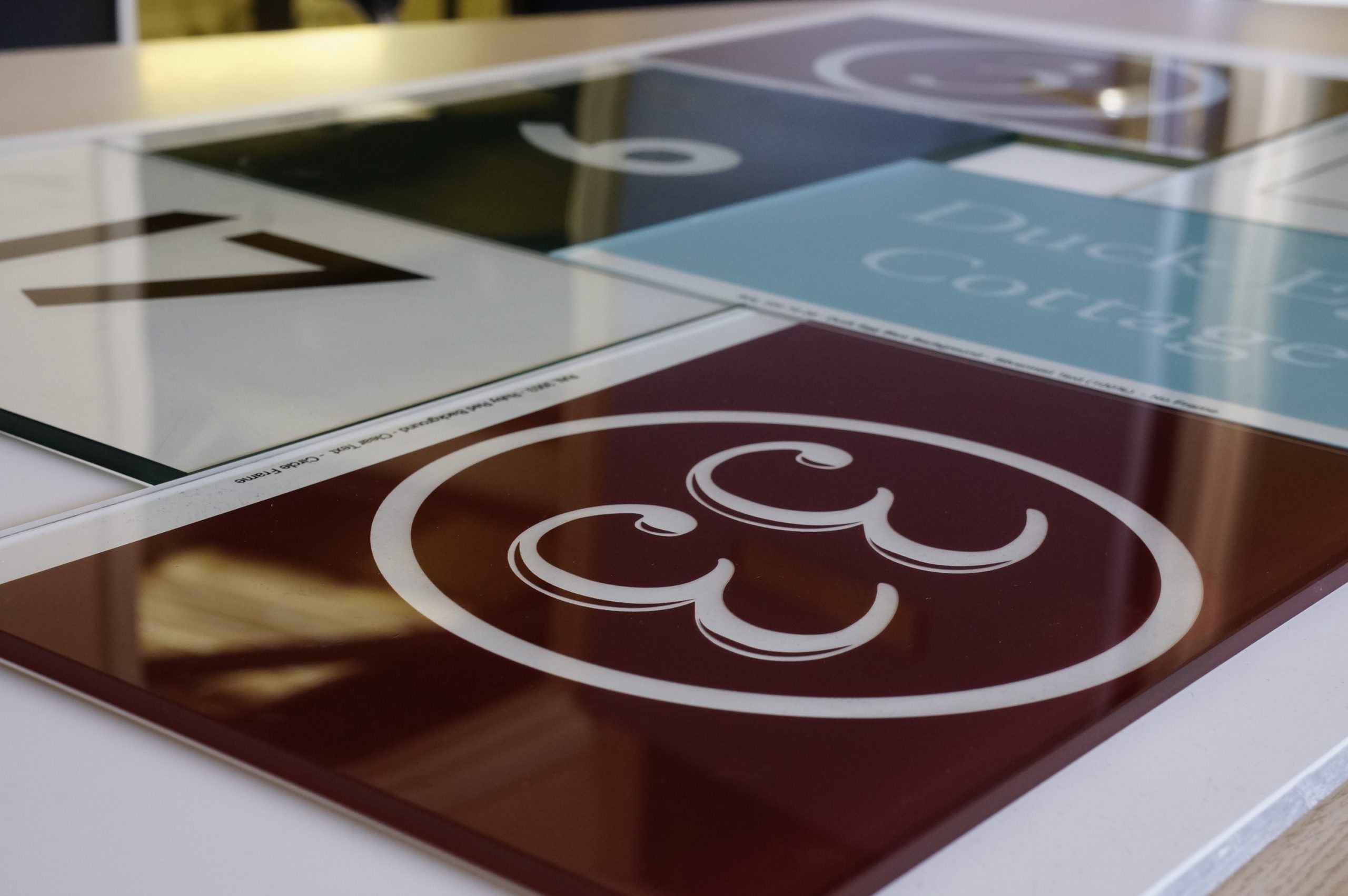 The Advantages of Ceramic Ink
• Highly scratch resistant and UV stable, unlike film alternatives which will fade over time
• Print using a varied selection of inks to colour match RAL / Pantone colour books
• Bonded ink is so durable that sealants can be used directly on it to attach it to the side of a structure, wall or frame without the fear of it peeling or decaying many years later